WELLBEING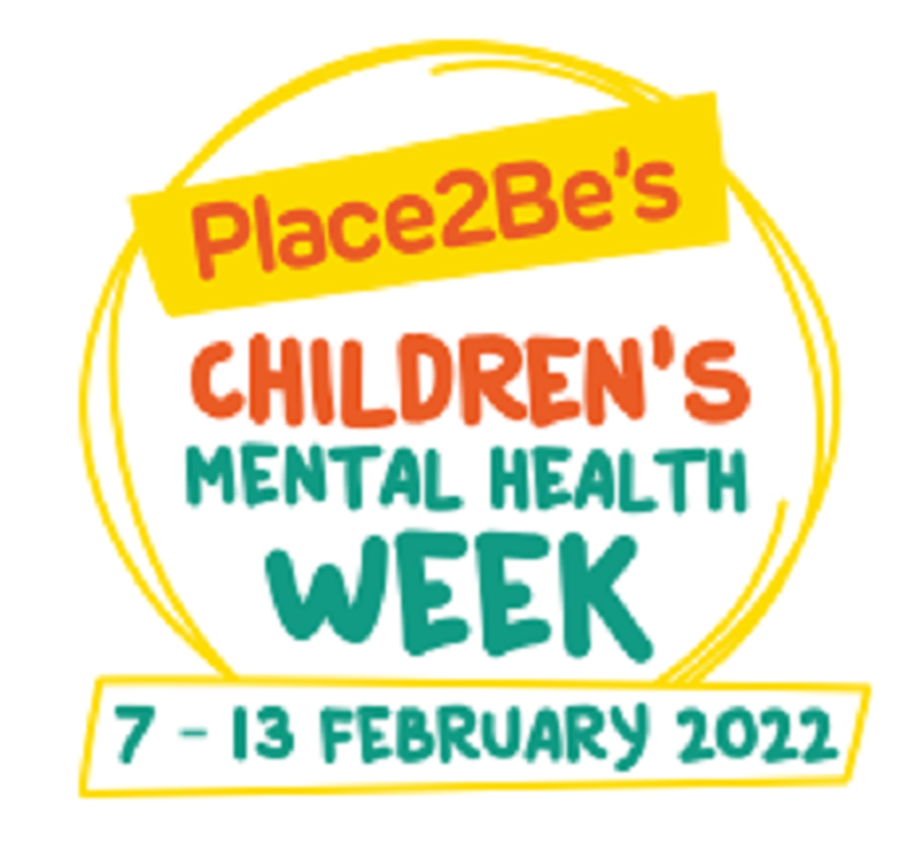 Children's Mental Health Week- 7th February 2022
This week is Children's Mental Health Week, with the theme 'Growing Together'. Growing Together is about growing emotionally and finding ways to help each other grow. Challenges and setbacks can help us to grow and adapt, and trying new things can help us to grow as we move beyond our comfort zone.
1 in 6 children are likely to have a mental health problem, and many more children need support with challenges they face such as bullying or a bereavement.
As well as the work we are doing in school this week, which we will showcase to you on this page later in the week, 'My Journey Hampshire' have created a 'Funsize Toolkit', providing an activity for you to enjoy with your child each day during Children's Mental Health Week. Please see the link below to access these resources.
Please keep scrolling to see some of the work we have been doing this week.
Foundation Stage
Foundation Stage enjoyed looking at the story 'The Ugly Duckling' and thinking about how we change as we grow. We thought about all the things that we can now do that we couldn't do when we were younger. We also thought about our aspirations for the future, be that short term goals, like riding a bike without stabilisers, or long term goals, like what we want to achieve when we are older. We also loved taking part in a range of fun activities to start our day, like running a morning mile, telling each other jokes and giving each other a compliment. As well as this, we reflected on how we all have different feelings and how we can help to make people feel better.
Year 1
In Year 1 this week we have been busy thinking about growing and changing. We read the story 'The Very Hungry Caterpillar' and thought about changes - how the caterpillar in the story changed and how we have changed as we have grown. We decorated our own butterflies with words and colours to show what we can do now. Throughout the week we had fun starting our days with some jokes, some yoga, and some dancing. We also shared our ideas about who we can talk to or what we might do if we are feeling sad and made some cards with ideas on to use in our wellbeing corner.
Year 2
This week Budapest class have been thinking about how much they have grown since they were a baby. We read the story, 'The Very Hungry Caterpillar' by Eric Carle. We then decorated our own butterflies with things we can do now but couldn't do when we were younger.
Madrid class have been singing as a group, telling jokes each morning, using their calm corner more, using our thrive resources and reading together.
Year 3
We started the week off in Kathmandu by having a chit chat. During this chat, we found out the good and bad news from members of Kathmandu. This helped us to become aware of some of the personal things happening in people's lives so that we could celebrate or support each other.
We spent some time listening to "Reach" by S Club 7. We spoke about how this song made us feel and linked it to our PSHE topic of dreams and goals. We then created a star headband and on the star you will find each person's dream for the future. We have created some dance moves and have been practicing this song every day ready to perform to the rest of the school.
We created "Kathmandu's top tips for keeping calm" to have in our class wellbeing box. Each member of Kathmandu wrote down what they do to keep calm, either at school or at home. This was then placed on to some bright paper and made into a book. It now lives in our wellbeing box.
This week in Ankara we have thought about our goals for the future. We listened to the song 'Reach' by S Club 7 and thought about what the lyrics might mean. We each decorated a star with our goals for the future and glued it onto a head band so we can reach for our goals.
We have enjoyed doing fun things which make us smile in the morning. We have told jokes, we have been doing fun dances to Encanto music and taken part in yoga.
We have also thought about different activities which make us feel calm. We created a long list of things we could do, which will put in or wellbeing box.
Draw a picture
Look at Pokémon cards
Spend time with your pets
Think about things you have enjoyed learning e.g. Titanic.
Meditate
Read your favourite book.
Scribble colourings.
Mindful breathing
Talk to your friends or family.
Watch TV.
Play a game.
Think of good things.
Sensory things- cuddly toys, cold pebbles, glitter bottles.
Have a hug.
Go to a place where you feel calm and safe.
Being with nature- park, under a tree, at the beach
Watching fish in the aquarium.
Lava lamps
Year 4
Year 4 had to think about what job they would do as and an adult. The list ranged from policeman, artist, script writer, footballer, vet, builder, drummer and Olympian. This linked to our work in PSHE (Dreams and Goals). We discussed the children's dream for the future and what we could do to achieve these.

We also completed a number of activities in the mornings to make us feel ready for learning. These included creating our own rockband, singing Encanto songs, and practising breathing techniques.
Year 5
During children's Mental Health Awareness week in Year 5, we have completed two activities which were called 'Time to grow' and 'Support balloons'. We really enjoyed this week as it helped us explore our emotions and discuss the importance of our mental health.
In the 'Time to grow' activity, we created a flower stem with 6 leaves showing how we have grown during our journey within Fairfield Primary School. We included a picture of ourselves within the petals of our flowers to show us now and each leaf represents a year that we have been here. 'Time to grow' helped us to see the achievements we have made through school and has shown us how much we have developed as a year group as well as individuals.
In the next activity we did, called Support Balloons, we had to draw hot-air balloons and write down people who support us around the balloon. After this, we drew lines to link these people together into create our very own support balloons. This has helped us to reflect on who is part of our support system. These balloons show us who we trust and helps us appreciate the people within our lives.
Year 6
By the children in Ottawa class:
So on the 10th of January in the afternoon we have been learning about what we do to calm us down when we are annoyed, sad, angry and stressed. Firstly, to start the P.S.H.E lesson we watched a video about a girl called Jessica who has autism and was scared to go to secondary school. Secondly, we did a task about what helps us calm down when we are upset. Thirdly, we added to the jar which we go to when we are angry or when we feel bad about ourselves so we pick out a little message and it could be like a joke or positive motivation and it makes people feel better. Fourthly, we did a step by step task where we pick two people to teach us a one of their hobbies that they are really skilled at to help us. Finally, over the past week e.g. 6/02/2022 to the 11/02/2022 we did a book mark for wellbeing week.
In Lima class we spent time sharing our skills, discussing how we improved and what kept us going during difficult times. We also discussed what we do to calm ourselves when we feel angry, upset or anxious. These are the suggestions made:
Being alone, being with friends, listening to music, singing, thinking of people who love us, eating or drinking, colouring, drawing, making posters and playing computer games.
We had fun!

5 Ways to Wellbeing
Over the next five weeks we will be looking at '5 Ways to Wellbeing' in our Wednesday Wellbeing assemblies. Each week we will look at a theme with the children which supports positive wellbeing. This week's theme is 'Be Active' and each class will be setting themselves a challenge to do something active each day, for example they may do a morning dance when they come into school, or they might try and do 20 star jumps each day.
If you would like to join in at home, you may want to set a challenge as a family too. Please see below for some ideas that you may want to try at home and we look forward to hearing how you get on.
I will update you next week on our new wellbeing theme.
Week 1- Be Active
How many challenges can you try at home this week?
Walk a dog or take a walk somewhere new
Dance together to a favourite song
Walk or cycle to school
Build a den
Try some PE with Joe Wicks (see further down this page for a link to his sessions)
Play balloon volleyball
Do a treasure hunt around your home
Skip- how many can you do without stopping?
Try some Cosmic Yoga (see further down this page for a link to these sessions)
Jump for 1 minute
Can you think of any of your own 'Be Active' challenges?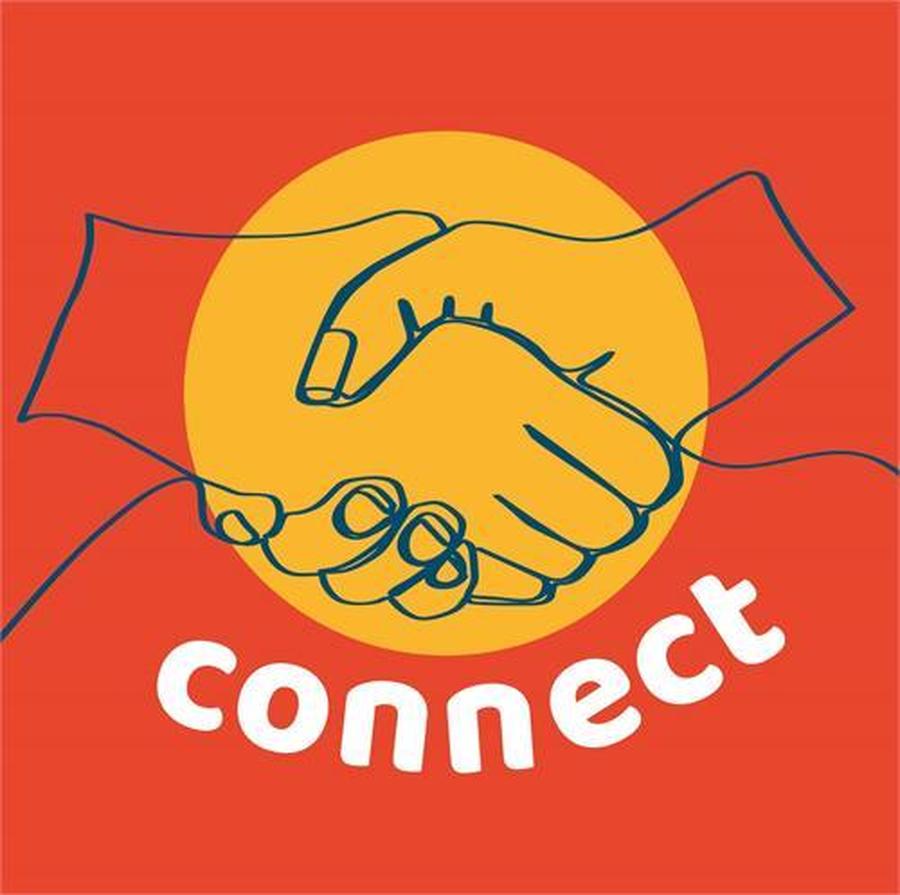 Week 2- Connect
This week, as part of our '5 Ways to Wellbeing' work in our Wellbeing Wednesday assembly, we have been focusing on the theme of 'Connect'. How many of the activities below can you try at home?
List 5 things that have made you feel happy this week
How long can you stare at someone in your family without blinking?
How many emotions can you think of? Can you show the emotion on your face and get someone else to guess what emotion you are thinking of?
Spend some time outside together. Have a minute of quiet and then list all the things you could hear and see
Read a book together
See if you can make someone laugh- how long does it take you to make them giggle or smile?
Play a game together
Sit together to eat dinner and chat about your day.
We hope you enjoy these activities and we will update you next week on some ideas around our new theme.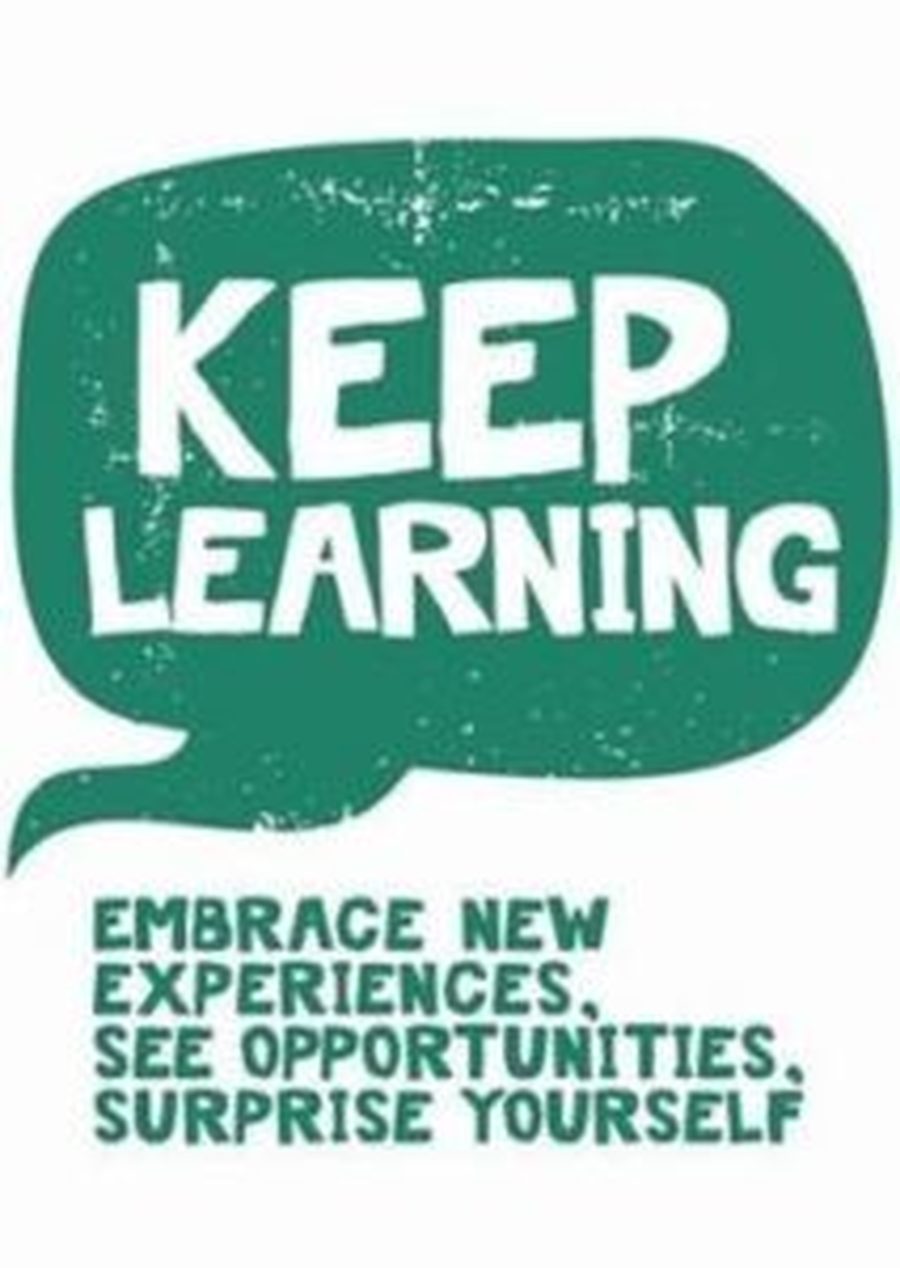 Week 3- Keep Learning
This week, as part of our '5 Ways to Wellbeing' work in our Wellbeing Wednesday assembly, we have been focusing on the theme 'Keep Learning'.
Can you try any of the ideas below at home as a family?
Learn a new joke and share it with your family
Learn 5 new facts about something, and teach them to someone else
Use pots and pans at home to make different sounds and create some music
Ask someone at home to teach you a new skill such as how to tie your shoelaces, how to make a sandwich, or how to make your bed, for example
Learn some new facts about your favourite animal by searching online on the Kids National Geographic page
Try a new food
Write a story together- maybe you could write a line each and see how silly the story becomes!
Visit somewhere new
We hope you enjoy these activities and we will update you next week on some ideas around our new theme.
Week 4- Give
This is week 4 of our '5 Ways to Wellbeing' work in our Wellbeing Wednesday assembly, and we have been focusing on the theme 'Give'.
Some of the ideas below you might want to try at home. We hope you enjoy them.
Record or write a message and send it to someone to tell them you are thinking of them
Put on a show and make someone laugh at home
Be helpful and tidy your toys away
Be kind and make a card or draw a picture to give to someone else
Relax and give yourself time to enjoy something you like doing together
Speak to someone you have not spoken to in a while and give them your time
Sleep well and give yourself an early night away from screen time
Give your time to help someone in your house with a task.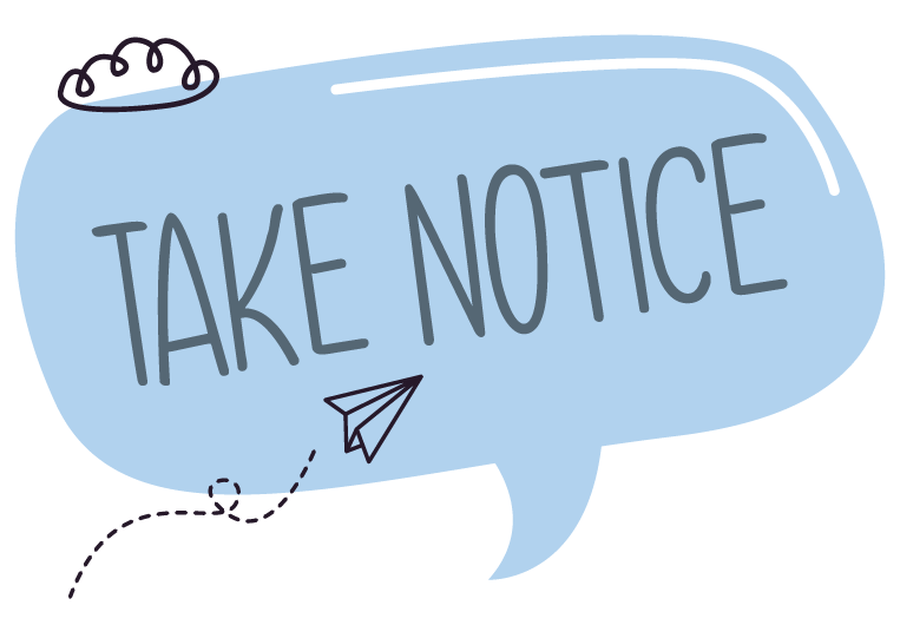 Week 5- Take Notice
This is our final week of our '5 Ways to Wellbeing' work in our Wellbeing Wednesday assembly, and we have been focusing on the theme of 'Take Notice'.
We hope you enjoy trying some of our activities below at home.
Paint a draw a picture of your family or friends
Draw around your hand or foot. Can you turn the drawing into an animal or character?
Look up at the night sky. What can you see?
Collect lots of natural objects like stones, leaves, twigs, feathers, and use them to make a picture.
Look at the clouds in the sky. What shapes do the clouds make? What do the clouds look like?
Practice breathing using some of the techniques we use in school, which are also shared further down this website page.
Listen to a piece of music together. How does it make you feel?
Play 'I spy' together.
See below for some of the mindful activities we have tried in school. Have a go at them at home and share them with us in our Wellbeing Wednesday assembly. At the bottom of the page are some links to resources and support for parents following our 'Children's Mental Health Week'. We hope they are useful to support you and your family.
CALMING JARS
Use an old empty plastic bottle and put some glitter or sequins in the bottom. Some people have also used a bit of food colouring and/or oil in their bottles to create different effects.
Next, fill your bottle to the top with water, and put the lid on tight. It is useful to then sellotape the lid on so that it does not come loose.
Shake your bottle and watch all the colours mix and move around. Concentrate on watching your bottle settle, and watch all the glitter fall to the bottom as you breathe and relax. You could do your mindful breathing whilst you are watching your bottle.
MINDFUL COLOURING
Have some time to relax and breathe whilst you carefully colour intricate patterns and pictures. There are lots to choose from online, and you can even buy books of mindful colouring in the shops.
One way you can create your own mindful colouring is to get a pencil and draw lots of swirls and lines on a plain piece of paper without taking your pencil off the page. As you overlap the lines, you will create spaces to colour in. The more loops and swirls you draw, the more shapes will appear on your page. Then, when you have finished, colour in carefully the shapes you have created in different colours. It will make a great picture, and hopefully help you to feel relaxed too!
HAND EXERCISES
Try some of these exercises with your hands to relax your mind and help you to breathe and focus.
YOGA
Yoga is a great way to relax and unwind. It can help you to feel calmer and happier, as well as helping you to grow stronger. 'Cosmic Yoga', which you can find on YouTube, do fantastic little videos to introduce you to some of the yoga positions. Try having a go using the link below: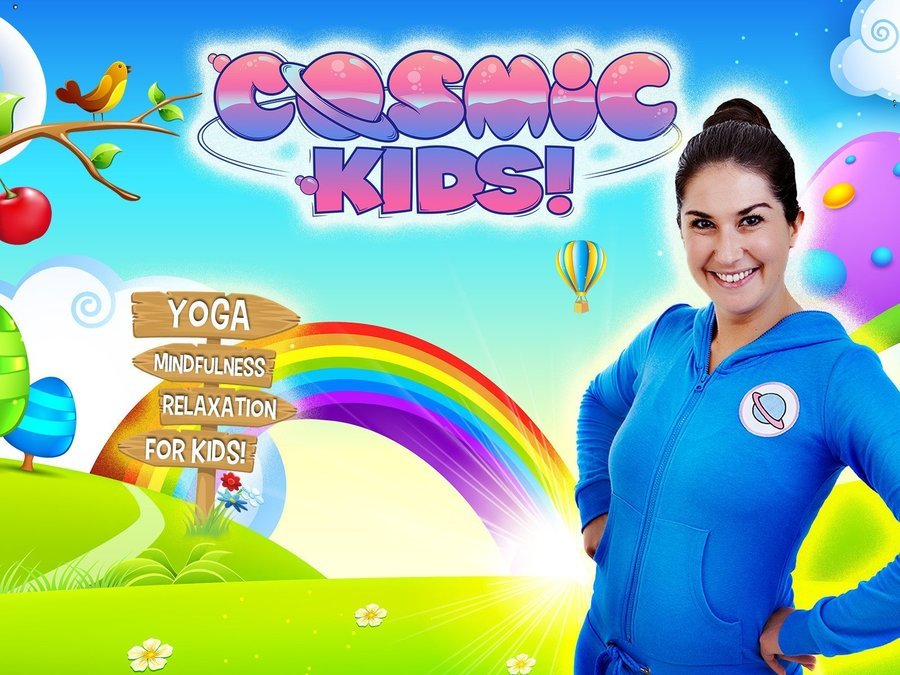 KINDNESS JAR
Can you decorate a jar or container and use it to create a kindness jar for the people in your house. Fill it with bits of paper with lovely messages on for each other. Ask everyone in your house to write some messages for each person you live with. Then, pull one of the messages out each day to read and make someone feel good. It will make you feel good too when you write kind things down about others.
Alternatively, you could make a gratitude jar. Fill it each day with a message about something you are thankful for, or something good which has happened that day. Every week or so, read out some of the messages in the jar to remind yourself of all the happy moments you have had.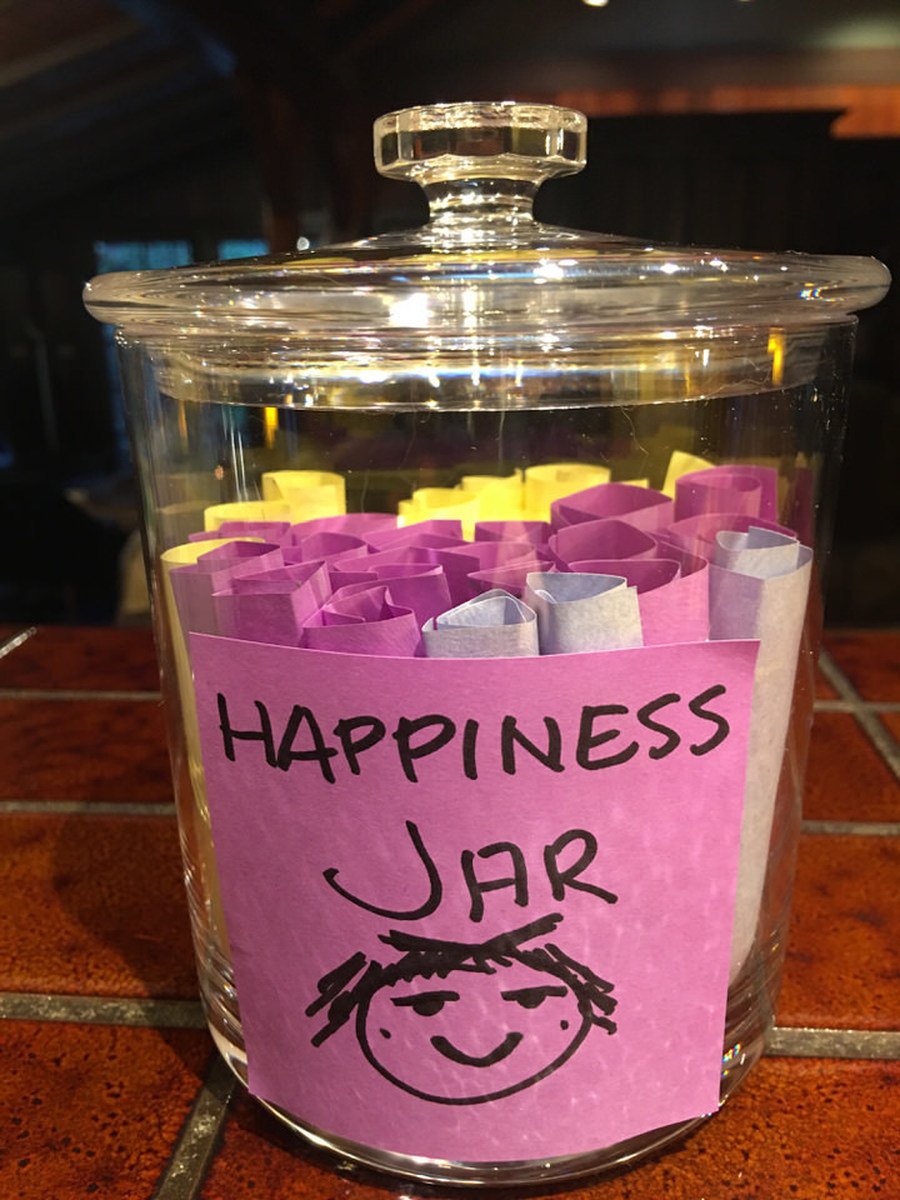 KEEP ACTIVE
Keeping active and doing exercise really helps you to feel good, even when you don't always fancy it. Try putting some music on and coming up with 5 or 6 exercises which you can put together to make your own routine. Maybe you can be the 'teacher' and teach your family who can join in with you.
If you don't want to create your own routine, there is lots to access online including Joe Wicks workouts which I have added the link for below. Getting outside for exercise is great too, and also gives you fresh air. A walk, jog, run, skip, bike ride, scooter ride... they will all get your heart pumping faster and give you a boost when you are not feeling happy.
https://www.youtube.com/thebodycoachtv?app=desktop&uid=AxW1XT0iEJo0TYIRfn6rYQ
OUTDOOR ADVENTURES
Getting outside and getting fresh air is really good for your wellbeing. Even when the weather is not the best, getting outside can be great fun. The link below to the National Trust website give you 50 ideas of outdoor activities to do for primary school aged children. Most of them can be done whatever the weather and are great fun too! The download on the link gives you a chart which you can print off which lets you tick off the activities as you do them. Can you do all the activities before you leave primary school?
https://www.nationaltrust.org.uk/features/50-things-to-do-before-youre-11--activity-list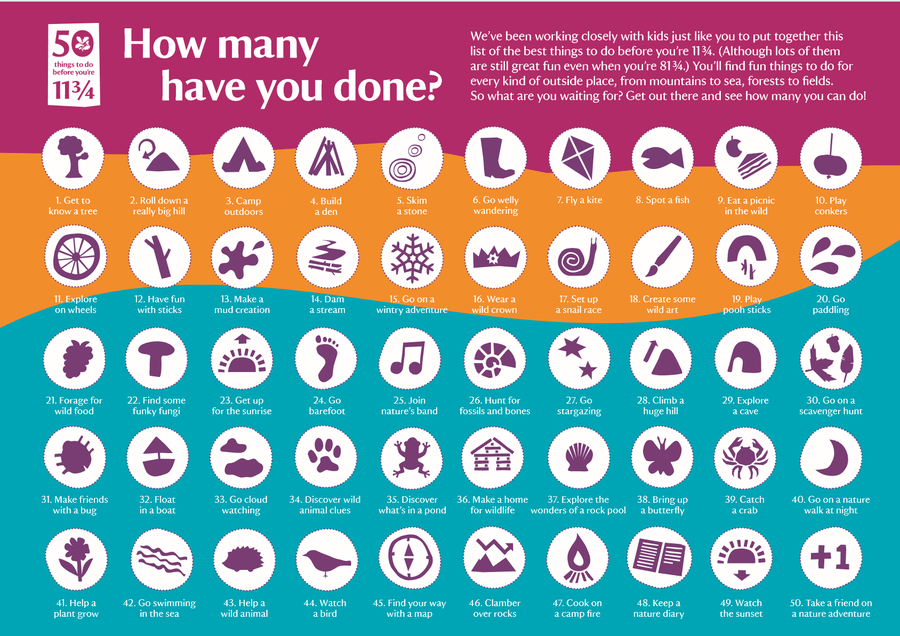 DISCOVER YOUR SENSES
Try focussing on your senses to help yourself to relax. Can you do your mindful breathing whilst you take a moment to sit calmly and think about...
... 5 things you can see
... 4 things you can feel
... 3 things you can hear
... 2 things you can smell
... 1 thing you can taste
LAUGH
Laughing is a great way to make you feel good. Laughing releases endorphins into the body, the body's natural feel-good chemicals.
Why not make yourself, or someone else laugh by...
... telling jokes
... playing a silly game
... having a fancy dress day
What did the T-Rex use to build his house?
A dino-saw!!! :-)
PROUD CLOUDS
At the end of each week, each class decides on something which, as a class, they are proud of from the week. We display these on our 'Proud Cloud' board for the whole school to see and to celebrate. Maybe this is something you can do as a family at home too?
BUCKET TIME
During our Wellbeing Wednesday assembly, each class will pull the name of one pupil from the class out of a hat. The chosen child will be named and the class will have an opportunity to put their hand up to share compliments about the chosen pupil with them. The class teacher will write down some of these compliments on a Bucket Time certificate for the chosen pupil to keep and take home. One child will be chosen each week for Bucket Time, and all the children will get a turn before the end of the school year.
We talk in school about us all having an imaginary bucket. We can fill each others buckets by being kind to others, causing their buckets to fill and making others feel good about themselves. Filling someone's bucket, by being kind to them, also helps us to fill out own buckets as it makes us feel good to be kind.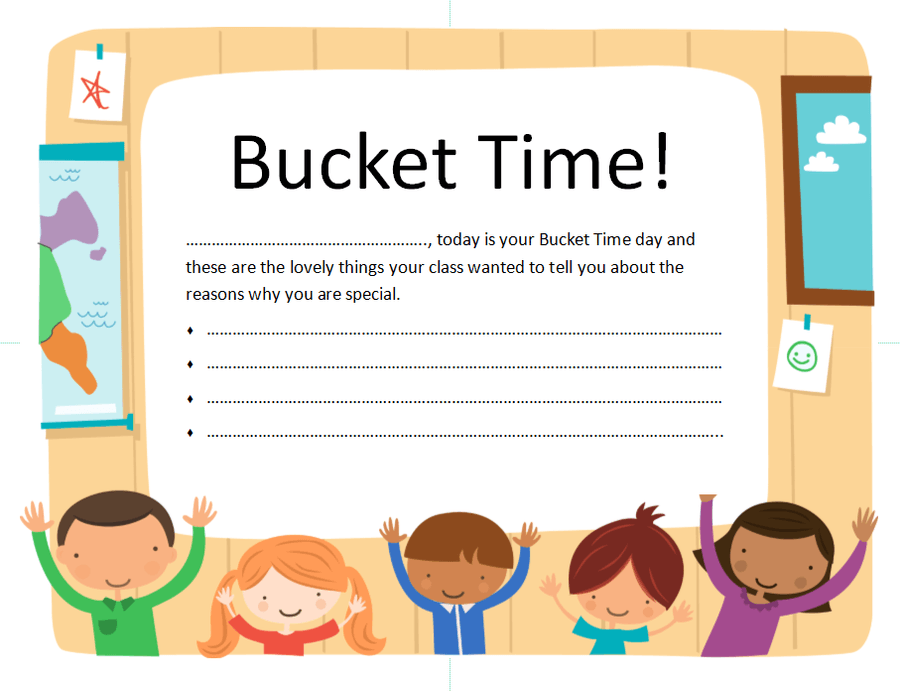 SCHOOL GALLERY
Have a look at the pictures below to see how we are using our wellbeing boxes or wellbeing corners in our classrooms.
TENSE AND RELEASE
We have been working in school on relaxing our bodies with a techniques called 'Tense and Release'. Sit with your feet flat on the floor and relax your body. Start with the muscles in your toes- tense them for 5 seconds and then release. Then do the same with the muscles in your calves. Work your way up your body with each group of muscles, tensing and releasing them slowly until you get all the way to your face and head. You could then repeat the same techniques but start at your head and work down to your toes.
The Little Elf and the Flowers of Hope and Bravery
A therapeutic story written by educational psychologists to help young children to explore feelings relating to a return to school during the coronavirus pandemic.