WELLBEING
5 Ways to Wellbeing
Over the next five weeks we will be looking at '5 Ways to Wellbeing' in our Wednesday Wellbeing assemblies. Each week we will look at a theme with the children which supports positive wellbeing. This week's theme is 'Be Active' and each class will be setting themselves a challenge to do something active each day, for example they may do a morning dance when they come into school, or they might try and do 20 star jumps each day.
If you would like to join in at home, you may want to set a challenge as a family too. Please see below for some ideas that you may want to try at home and we look forward to hearing how you get on.
I will update you next week on our new wellbeing theme.
Week 1- Be Active
How many challenges can you try at home this week?
Walk a dog or take a walk somewhere new
Dance together to a favourite song
Walk or cycle to school
Build a den
Try some PE with Joe Wicks (see further down this page for a link to his sessions)
Play balloon volleyball
Do a treasure hunt around your home
Skip- how many can you do without stopping?
Try some Cosmic Yoga (see further down this page for a link to these sessions)
Jump for 1 minute
Can you think of any of your own 'Be Active' challenges?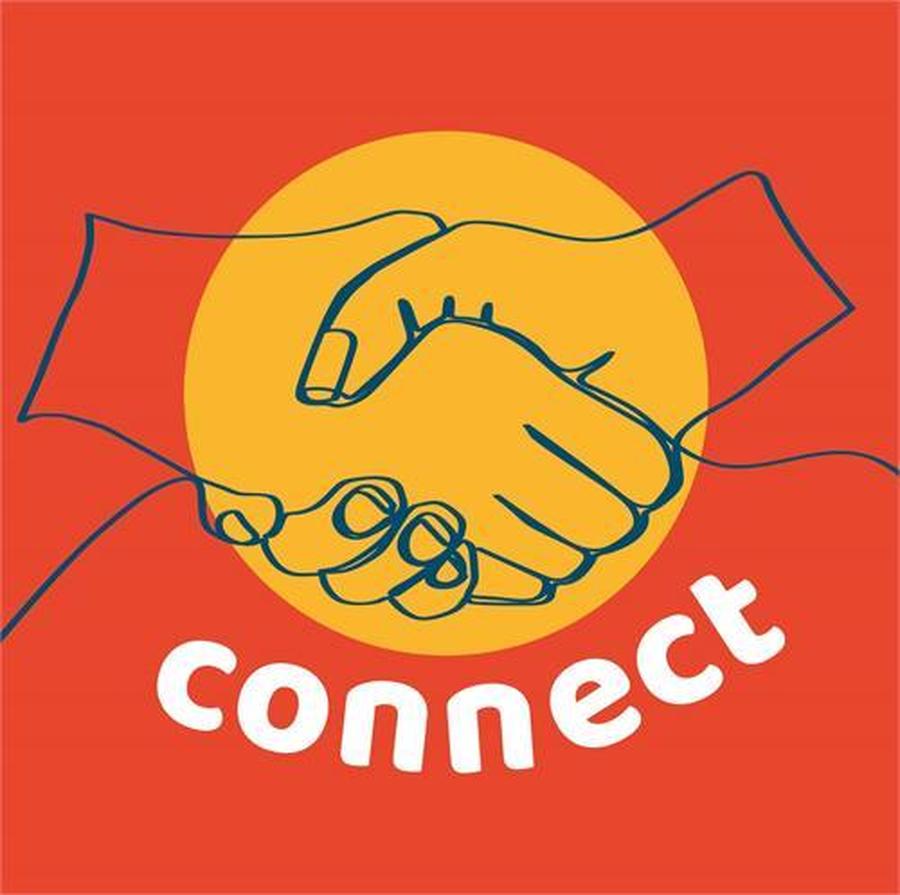 Week 2- Connect
This week, as part of our '5 Ways to Wellbeing' work in our Wellbeing Wednesday assembly, we have been focusing on the theme of 'Connect'. How many of the activities below can you try at home?
List 5 things that have made you feel happy this week
How long can you stare at someone in your family without blinking?
How many emotions can you think of? Can you show the emotion on your face and get someone else to guess what emotion you are thinking of?
Spend some time outside together. Have a minute of quiet and then list all the things you could hear and see
Read a book together
See if you can make someone laugh- how long does it take you to make them giggle or smile?
Play a game together
Sit together to eat dinner and chat about your day.
We hope you enjoy these activities and we will update you next week on some ideas around our new theme.
See below for some of the mindful activities we have tried in school. Have a go at them at home and share them with us in our Wellbeing Wednesday assembly. At the bottom of the page are some links to resources and support for parents following our 'Children's Mental Health Week'. We hope they are useful to support you and your family.
CALMING JARS
Use an old empty plastic bottle and put some glitter or sequins in the bottom. Some people have also used a bit of food colouring and/or oil in their bottles to create different effects.
Next, fill your bottle to the top with water, and put the lid on tight. It is useful to then sellotape the lid on so that it does not come loose.
Shake your bottle and watch all the colours mix and move around. Concentrate on watching your bottle settle, and watch all the glitter fall to the bottom as you breathe and relax. You could do your mindful breathing whilst you are watching your bottle.
MINDFUL COLOURING
Have some time to relax and breathe whilst you carefully colour intricate patterns and pictures. There are lots to choose from online, and you can even buy books of mindful colouring in the shops.
One way you can create your own mindful colouring is to get a pencil and draw lots of swirls and lines on a plain piece of paper without taking your pencil off the page. As you overlap the lines, you will create spaces to colour in. The more loops and swirls you draw, the more shapes will appear on your page. Then, when you have finished, colour in carefully the shapes you have created in different colours. It will make a great picture, and hopefully help you to feel relaxed too!
HAND EXERCISES
Try some of these exercises with your hands to relax your mind and help you to breathe and focus.
YOGA
Yoga is a great way to relax and unwind. It can help you to feel calmer and happier, as well as helping you to grow stronger. 'Cosmic Yoga', which you can find on YouTube, do fantastic little videos to introduce you to some of the yoga positions. Try having a go using the link below: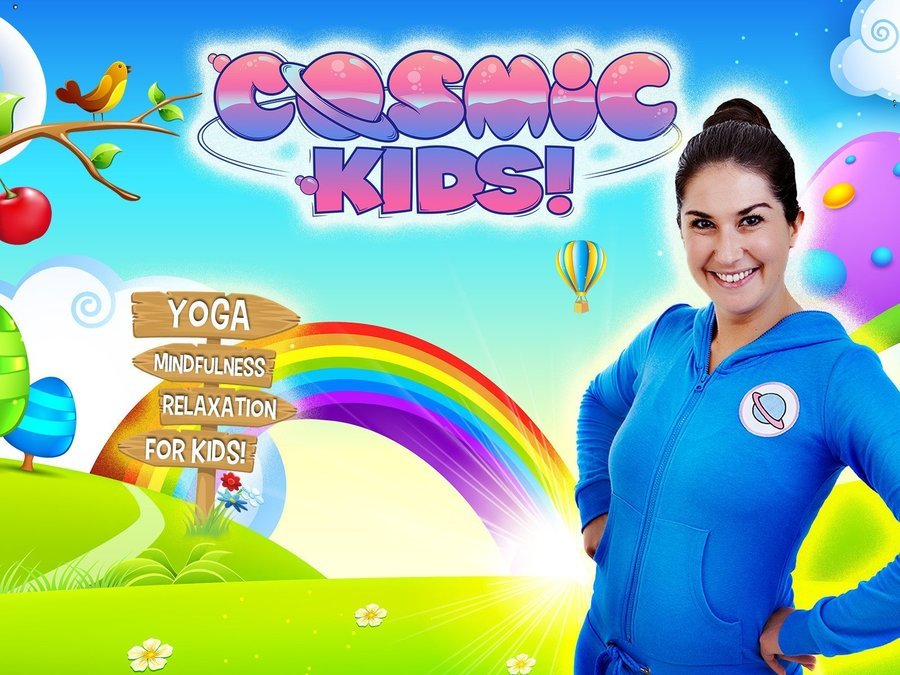 KINDNESS JAR
Can you decorate a jar or container and use it to create a kindness jar for the people in your house. Fill it with bits of paper with lovely messages on for each other. Ask everyone in your house to write some messages for each person you live with. Then, pull one of the messages out each day to read and make someone feel good. It will make you feel good too when you write kind things down about others.
Alternatively, you could make a gratitude jar. Fill it each day with a message about something you are thankful for, or something good which has happened that day. Every week or so, read out some of the messages in the jar to remind yourself of all the happy moments you have had.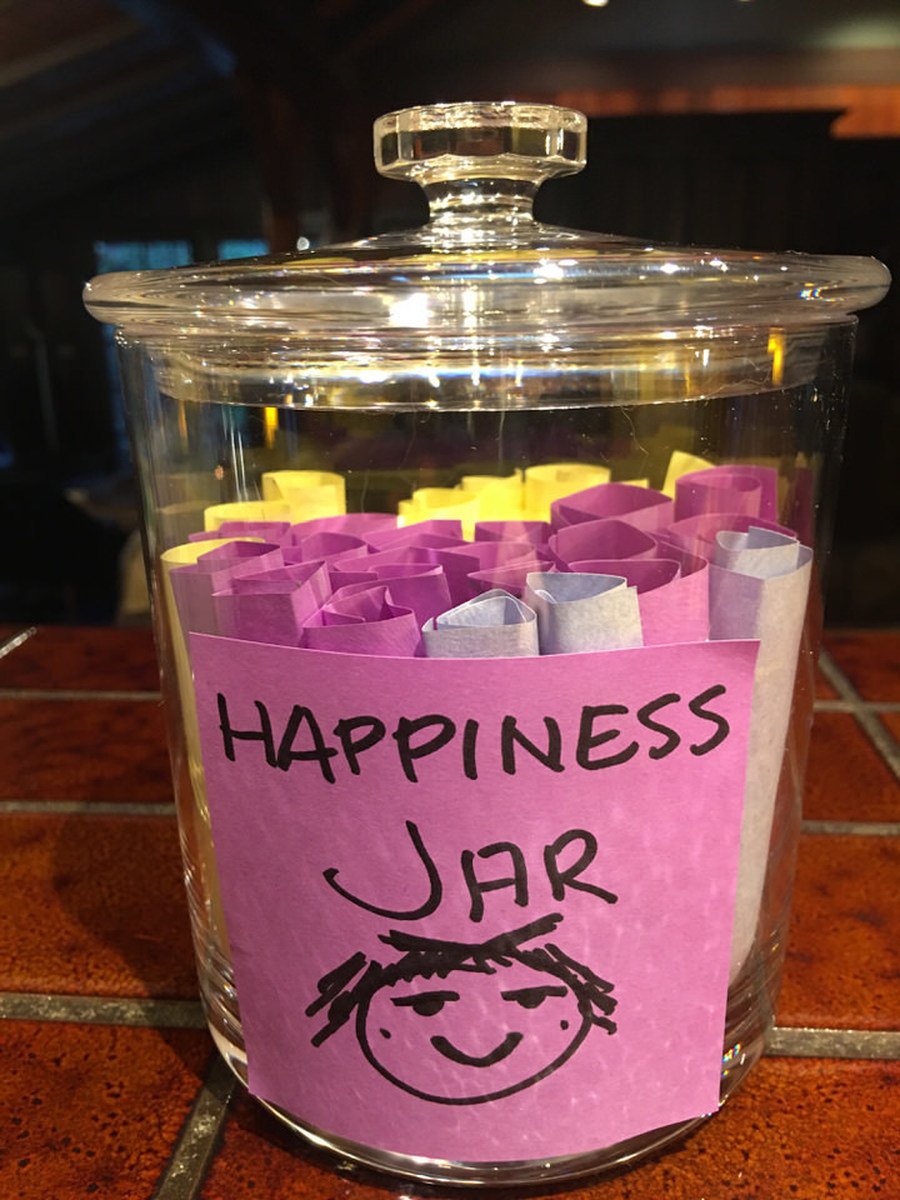 KEEP ACTIVE
Keeping active and doing exercise really helps you to feel good, even when you don't always fancy it. Try putting some music on and coming up with 5 or 6 exercises which you can put together to make your own routine. Maybe you can be the 'teacher' and teach your family who can join in with you.
If you don't want to create your own routine, there is lots to access online including Joe Wicks workouts which I have added the link for below. Getting outside for exercise is great too, and also gives you fresh air. A walk, jog, run, skip, bike ride, scooter ride... they will all get your heart pumping faster and give you a boost when you are not feeling happy.
https://www.youtube.com/thebodycoachtv?app=desktop&uid=AxW1XT0iEJo0TYIRfn6rYQ
OUTDOOR ADVENTURES
Getting outside and getting fresh air is really good for your wellbeing. Even when the weather is not the best, getting outside can be great fun. The link below to the National Trust website give you 50 ideas of outdoor activities to do for primary school aged children. Most of them can be done whatever the weather and are great fun too! The download on the link gives you a chart which you can print off which lets you tick off the activities as you do them. Can you do all the activities before you leave primary school?
https://www.nationaltrust.org.uk/features/50-things-to-do-before-youre-11--activity-list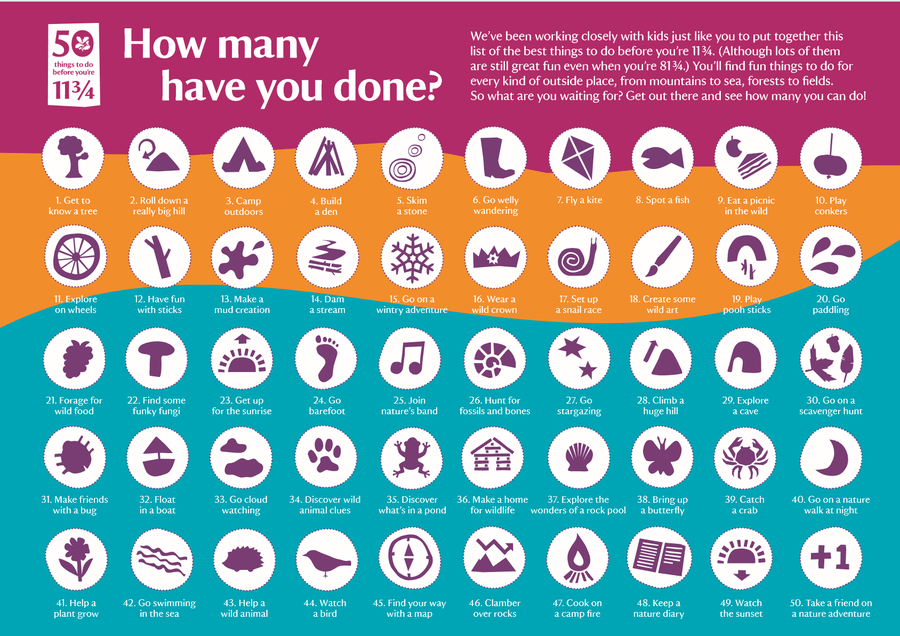 DISCOVER YOUR SENSES
Try focussing on your senses to help yourself to relax. Can you do your mindful breathing whilst you take a moment to sit calmly and think about...
... 5 things you can see
... 4 things you can feel
... 3 things you can hear
... 2 things you can smell
... 1 thing you can taste
LAUGH
Laughing is a great way to make you feel good. Laughing releases endorphins into the body, the body's natural feel-good chemicals.
Why not make yourself, or someone else laugh by...
... telling jokes
... playing a silly game
... having a fancy dress day
What did the T-Rex use to build his house?
A dino-saw!!! :-)
PROUD CLOUDS
At the end of each week, each class decides on something which, as a class, they are proud of from the week. We display these on our 'Proud Cloud' board for the whole school to see and to celebrate. Maybe this is something you can do as a family at home too?
BUCKET TIME
During our Wellbeing Wednesday assembly, each class will pull the name of one pupil from the class out of a hat. The chosen child will be named and the class will have an opportunity to put their hand up to share compliments about the chosen pupil with them. The class teacher will write down some of these compliments on a Bucket Time certificate for the chosen pupil to keep and take home. One child will be chosen each week for Bucket Time, and all the children will get a turn before the end of the school year.
We talk in school about us all having an imaginary bucket. We can fill each others buckets by being kind to others, causing their buckets to fill and making others feel good about themselves. Filling someone's bucket, by being kind to them, also helps us to fill out own buckets as it makes us feel good to be kind.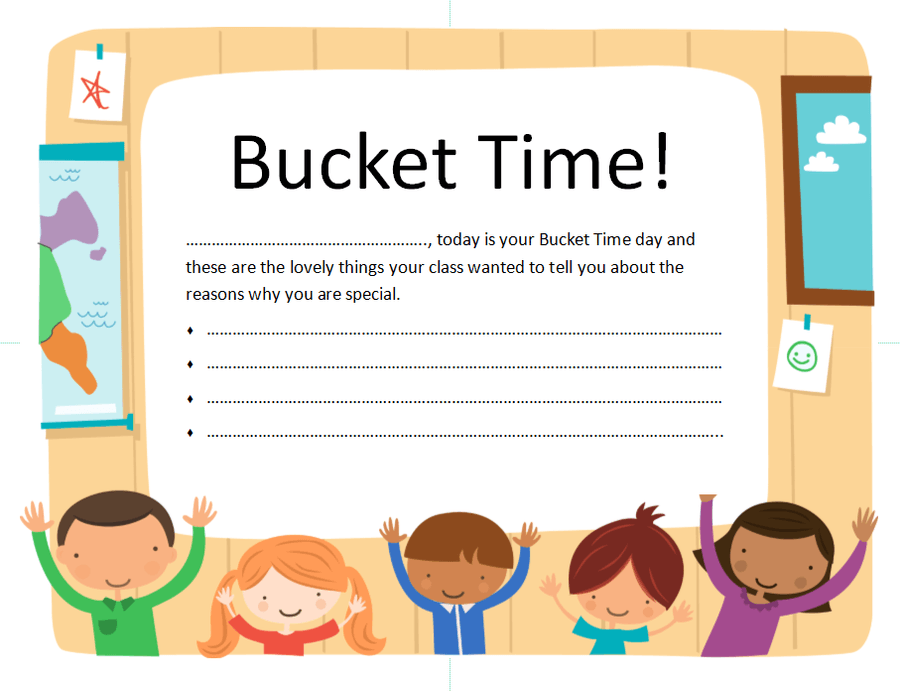 SCHOOL GALLERY
Have a look at the pictures below to see how we are using our wellbeing boxes or wellbeing corners in our classrooms.
TENSE AND RELEASE
We have been working in school on relaxing our bodies with a techniques called 'Tense and Release'. Sit with your feet flat on the floor and relax your body. Start with the muscles in your toes- tense them for 5 seconds and then release. Then do the same with the muscles in your calves. Work your way up your body with each group of muscles, tensing and releasing them slowly until you get all the way to your face and head. You could then repeat the same techniques but start at your head and work down to your toes.
The Little Elf and the Flowers of Hope and Bravery
A therapeutic story written by educational psychologists to help young children to explore feelings relating to a return to school during the coronavirus pandemic.