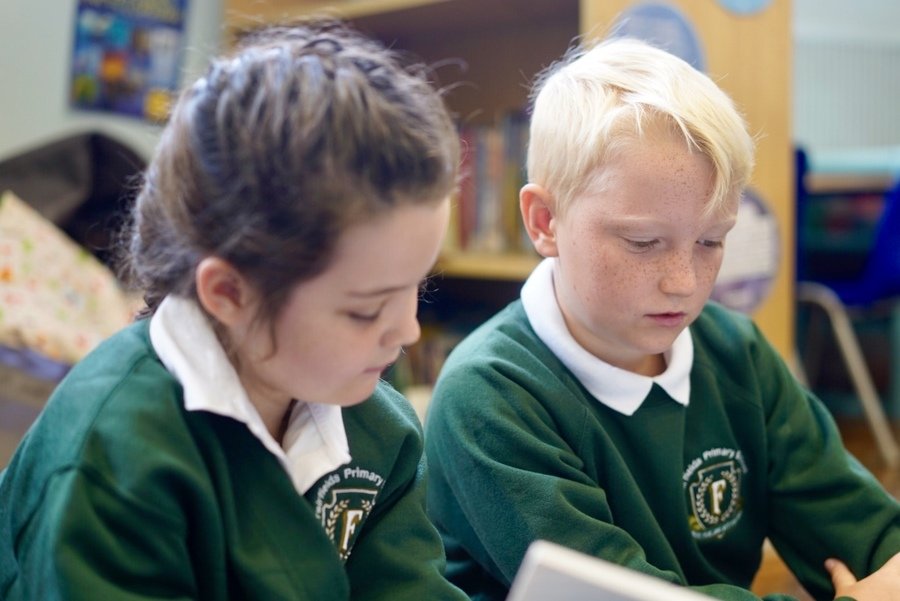 Phonics
Phonics & Reading Schemes used in Key Stage 1
We use "Read, Write, Inc." to teach phonics throughout Key Stage 1 and children are grouped within year groups according to the phase that they are working on within the scheme.
For more information on Read, Write, Inc. please watch the video below or visit:
The Parent Workshop was held on Friday 23rd November. Click here to view the slides from the workshops.
Please also see the following links to help support your child at home with pronouncing the sounds and then blending them.
Phonics Learning at Home due to School Closure
To help support your child's phonic learning at home, please see the daily RWI phonics lessons from www.ruthmiskin.com, please click here for more information or visit their website.
Please also click on the links for some useful sound worksheets set 1, set 2 and set 3, reading checklist and parent FAQs.
Please use your child's latest RWI assessment to see which sound needs to be taught next and click here for information on RWI.
Accelerated Reader
What is Accelerated Reader (AR)?

AR is a reading program that helps teachers support and monitor children's reading practice. Your child picks a book at their own level and reads it at their own pace. When finished, your child takes a short online quiz to measure how much of the book they understood.
What is a Star Reading test?

Star Reading is an online test used to measure your child's reading level. The test uses multiple-choice questions and takes around 20 minutes. Star reading tests will be completed at regular intervals throughout the year in order to allow your child to progress through the reading levels.
How do students select books?

Each AR book is assigned a book level (ZPD) and these correspond to a colour shelf in the school library. Your child's teacher will recommend a colour based on their ZPD score and they may choose any book from that coloured shelf.
How can I help my child become a better reader?
Make time for them to read at home. Children need to read for at least 20 minutes every day to improve their reading ability.
Encourage your child to read; discuss books, asking questions about what they have read; and visit your local library.
Encourage your child to experiment with different types of books and authors.
Encourage your child to take the online quiz about a book they have just read.
Recommended Reading Lists