Foundation Stage
Welcome to Foundation Stage. Please check here for latest updates. We hope that we can build many memories before the children move into Year 1.
Click here for our termly newsletter.
Click here for our timetable.
Click here for our curriculum map.
Click here for the topic homework.
Get active week
We have had a very busy week with lots of fun activities. On Monday we visited Finkley Down Farm and had the opportunity to hold baby bunnies, feed the goats, stroke a lizard and snake and brush a pony. We also learnt about how to look after animals, birds of prey and what different animals eat.
On Thursday we took part in Sports Day. The children were amazing as it was a very long and tiring day for them. They used their skills of perseverance and determination to compete in different activities in their house teams.
Throughout the week we have been running around the playground completing a 'Magic Mile'. The children have enjoyed this activity and would like to continue to do it every day. The children in FS have embraced 'Get Active Week' in their play by setting up a gym in the outside area and and a mindfulness corner in the classroom.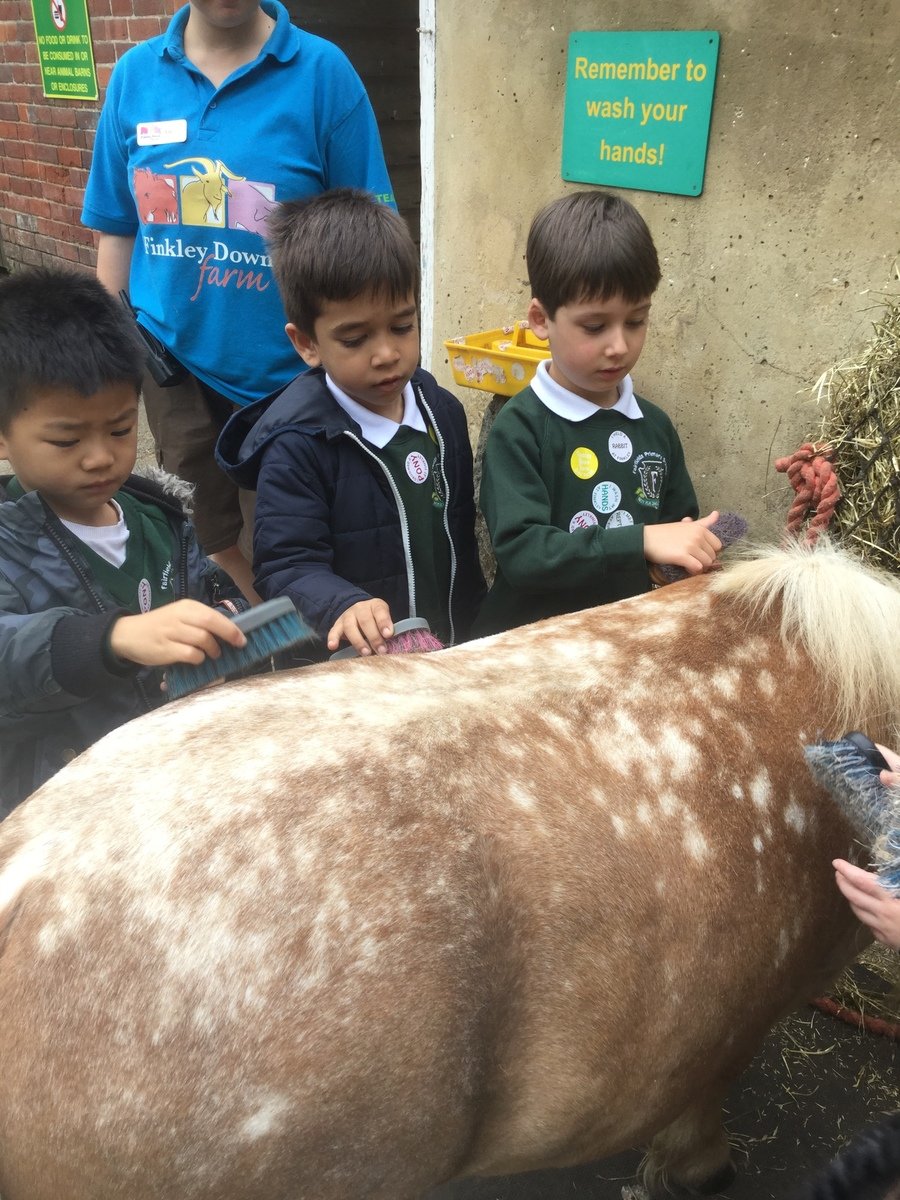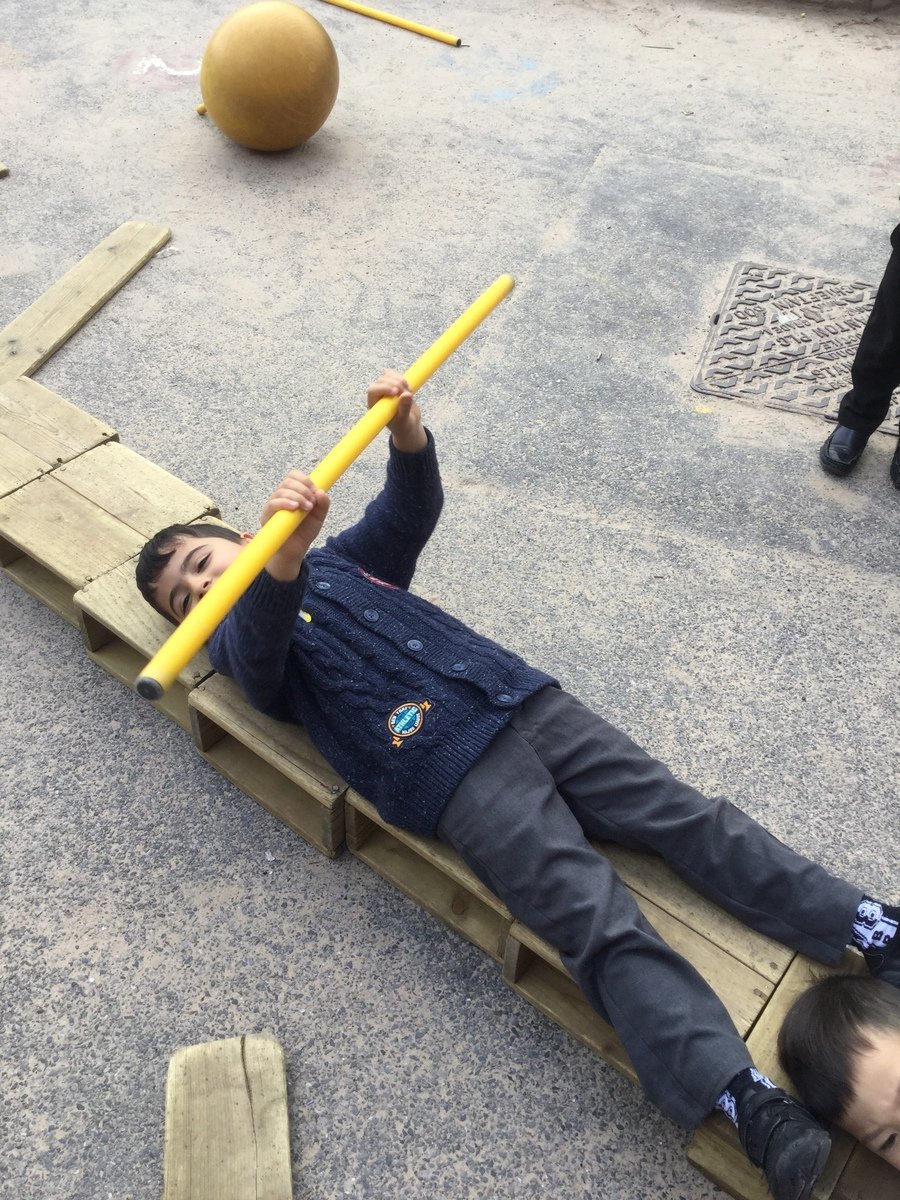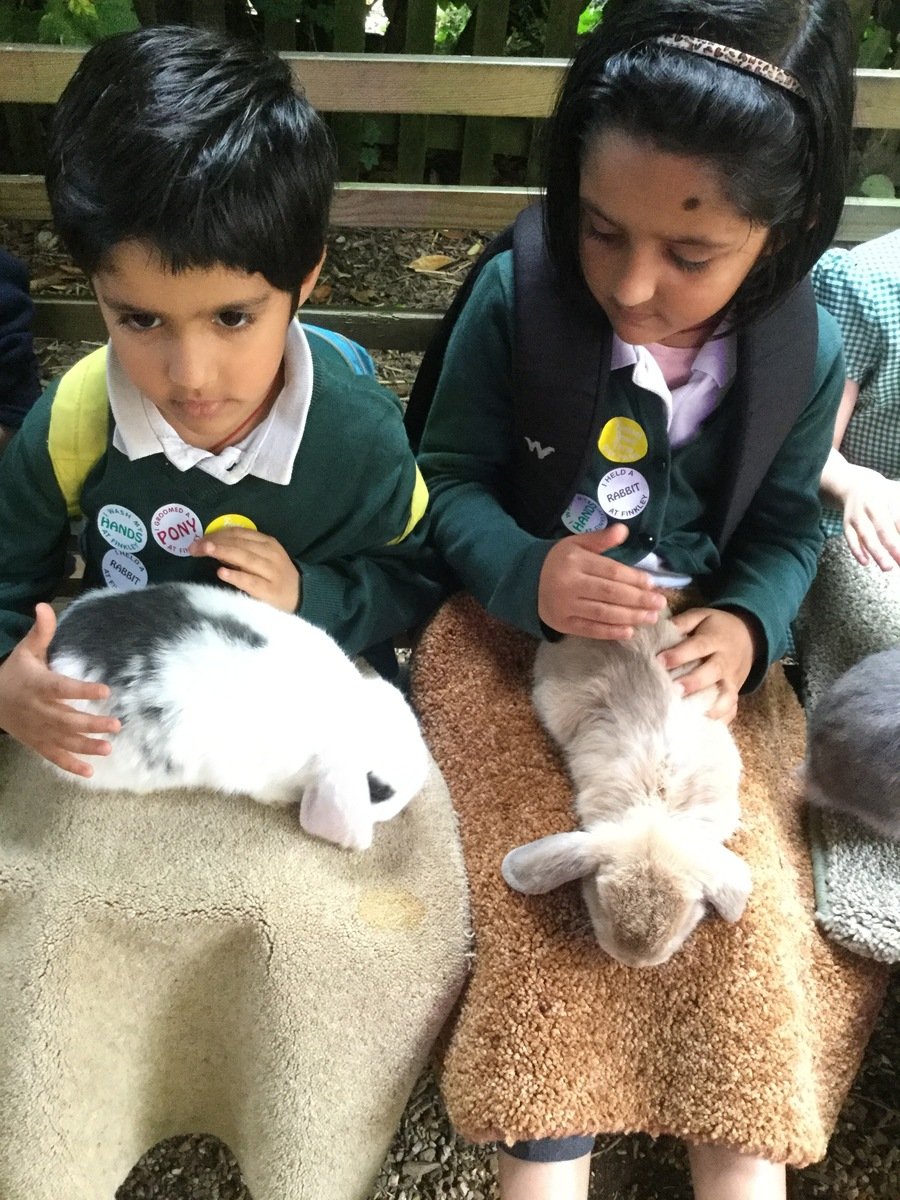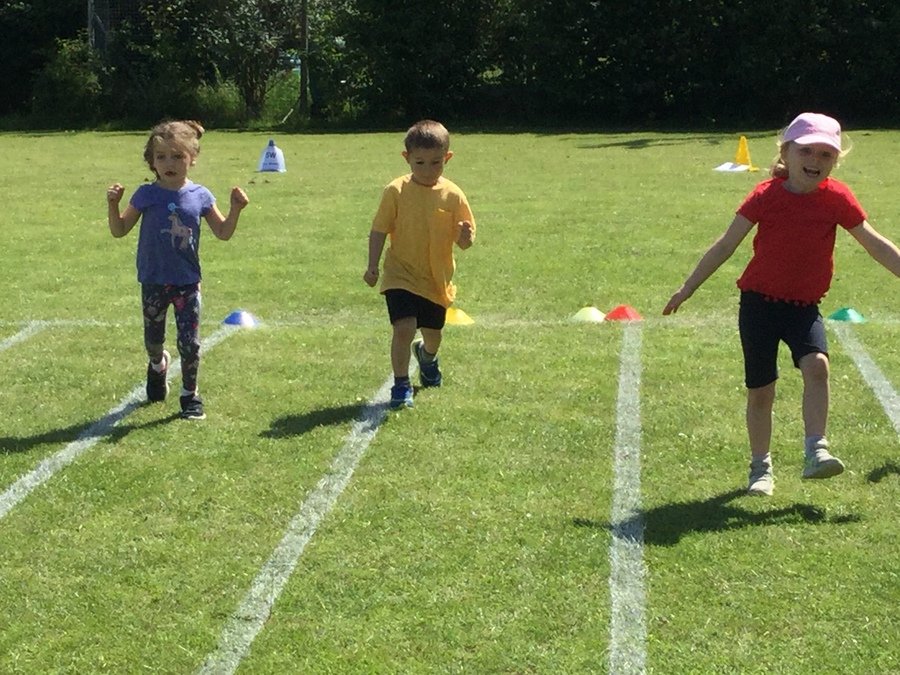 FS and year 6 season walk
FS and year 6 are going on a season walk around the War Memorial Park on Monday 29th April at 2 pm. If you are able to accompany us please talk to your class teacher as we have to ensure we have the correct ratio of adults to children. We will be back in school by 3 pm.
The children enjoyed our autumn walk last term and we will now be looking for signs of spring with our year 6 guides.
Latest News
Foundation Stage
On Monday 15th October Foundation Stage enjoyed a fantastic Autumn walk around War Memorial Park with their Year 6 buddies.

Well done to all the brand new Foundation Stage children on settling into Fairfields so brilliantly.
Further Articles »
MAKING FRUIT SALAD
The children have been reading the book, 'The Hungry Caterpillar' and identifying healthy and unhealthy foods. They really enjoyed making and eating a very healthy fruit salad. They also found some seeds inside the fruit and discussed what would grow if the seeds were planted.
USEFUL INFORMATION
Scissor Skills
In FS, we have found that many children need extra help with their cutting skills. Please click here to find a diagram of how to hold scissors correctly and would be grateful if you could help your child to use scissors correctly and safely. The scissor chant below may help them to remember:
Scissor Chant
Open, shut. Open, shut
That's the way we cut, cut, cut.
Fingers on the bottom, thumb on top,
Do not let the paper drop.
Open, shut. Open, shut
That's the way we cut, cut, cut.
How can I help my child to read?
1. Use pure letter sounds, not letter names (Click here to hear the correct pronunciation of pure letter sounds and more information about phonics)
2. Use Fred Talk to read and spell words
We use Fred Fingers to help children sound out words to spell easily, holding up one finger for each sound/syllable in a word

It is a tool so they will be able to spell any word.
3. Listen to your child read their homework storybook every day
4. Read stories to your child every day
For more information about how we teach children to read, please see the curriculum page on this website, where you will also find the Read, Write, Inc. presentation from the parents meeting in the autumn term.
You can find a range of free e-books available to read on any tablet on the Oxford Owl website. Please click here.
Other useful resources to support your child's reading:-
• Teach Your Monster to Read
• Nessy Reading Strategy videos (search Youtube)
• Alphablocks videos (search BBC website or Youtube)
• Mr Thorne does Phonics website (Geraldine Giraffe)
• Phonics Play (on-line games)
• Twinkl.co.uk (some free printable resources)
What are the characteristics of effective learning?
The characteristics of effective learning play an important part in the Early Years Foundation Stage as they address how the child learns rather then what the child learns. There are three characteristics of effective learning outlined in the non-statutory guidance 'Development Matters'. These are Playing and Exploring, Active Learning and Creating and Thinking Critically. Each one of these is then divided into three further elements. Each element plays an important role in enabling your child to learn successfully.
Click here to find out more about the characteristics of effective learning.
What to expect, when?
For guidance to your child's learning and development in the early years foundation stage, please click here. This document include how you can support your child's learning at home and has other useful sites to find out more information.
What are the Early Learning Goals?
The aim is for every child to be securely working in the Early Learning Goal (ELG) by the end of the year in each of the seven areas of learning:
Personal, social and emotional development

Physical development

Communication and language

Literacy

Mathematics

Understanding the world

Expressive arts and design
To find out the aspects of each area of learning, click here.